About
I design and produce my own education and training programs that serve EMS, fire and police departments, colleges, hospitals, and many public and private organizations. I help other subject matter experts as a producer, director, and curriculum design consultant. I'm a multistate licensed and board-certified psychotherapist and the founder of The First Responder Behavioral Health Institute, The Counseling Center of Texas and Brigandi Creative. I have served as a first responder since the age of 17 and I currently serve as the clinical director of a crisis response team dedicated to on scene crisis counseling services for first responders during and after critical incidents. I'm passionate about serving our frontline public servants and health care professionals who are often working in the trenches of a broken healthcare system. They often don't have a voice in policy, process, progress, or navigation of the many systemic changes needed to make behavioral healthcare more accessible to the public as well as the first responder community. I try to be that voice for change.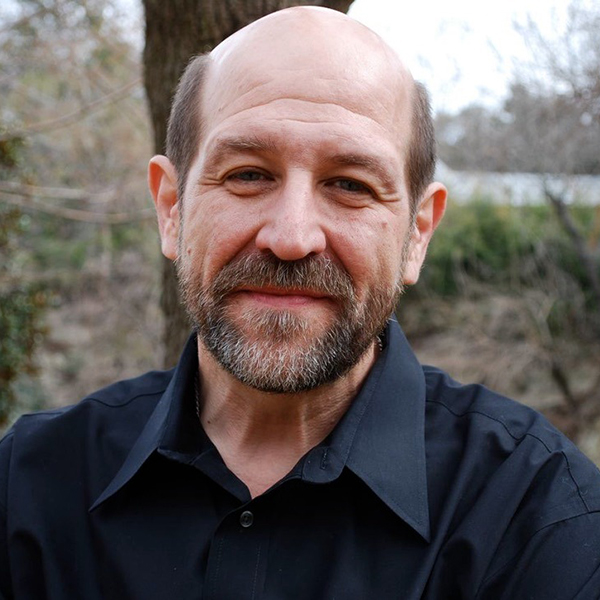 Book Joseph to speak or consult on your next project
Joseph creates customized programs designed to help organizations address the challenges of educating their teams towards excellence while avoiding the risks and ethical pitfalls often wrongly associated with the cost of doing business. Joseph is regarded for his unique and strategic problem-solving skills, his ability to connect to audiences and his creativity. He is often able to narrate compelling and inspirational stories that combine his diverse life experiences and the current problem/topic at hand in ways that promote the best practices of leadership development and personal and professional growth.
All programs are tailored to your audience and its specific and unique needs. No two presentations are ever the same. Reach out to Joseph directly by using the form on this page to get a quote for your group.
Phone:

469-646-6350

City:

Plano, Texas, USA

Websites:
Degrees:

NREMT, BS, MS, M.Ed., NCC, LPC

Email: Click Here
Availability:

Keynote Speaker
Curriculum Designer
Consultant
Facts
First responder suicide Is both an epidemic and a preventable tragedy. The only way to fix this problem is by addressing it directly and honestly. You will not trigger a suicide by asking someone if they are okay. Compassion and being understood by another person are essential elements to all healing. On average, 10% of physicians have had thoughts of suicide and the suicide rate for physicians is presently between 300 to 400 deaths a year. No one is immune to suicidal ideations. It cuts across all education levels and economic considerations.
Firefighters, paramedics, nurses, and police officers categorically lose between 150 to 300 members in each profession annually to suicide and we know these numbers are highly underreported. Every day in the United States, 22 veterans succumb to suicide losing the final battle inflicted by the many invisible wounds of war after they return home.
Suicide is a preventable tragedy that can be addressed within organizations in supportive and meaningful ways when leaders are trained and empowered to have an active voice in the change process. Over a decade ago I set out to answer the question, why do first responders take their own lives at a higher rate than the national average? Let's examine the answers together. It's time that we shift the paradigm.
Skills
I'm a culturally competent mental health clinician who is functioning at the consultant level. I can seamlessly integrate into first responder agencies especially if relationships have been built prior to a critical incident.
ORGANIZATIONAL DEVELOPMENT
CURRICULUM DESIGN SERVICES
Resume
I bring a lifetime of experience as a first responder; I currently serve as the clinical director of the Crisis Response Team for The Counseling Center of Texas and I am the founder and clinical program director of The First Responder Behavioral Health Institute. I'm a psychotherapist specializing in complex trauma and trauma related disassociation. I'm unique in that I am still active in EMS as both a field provider, EMS instructor, and EMS coordinator. The Crisis Response Team responds statewide and is staffed with clinical mental health professionals, dedicated to providing on scene crisis support services to first responders in Texas, Washington, Oregon, and California as well as pre-incident training programs in critical incident stress management and post incident defusing and debriefings for first responder agencies.
Education
M.Ed. Clinical Mental Health Counseling
Lamar University, Beaumont, TX
Master of Science – Education
University of Bridgeport, Bridgeport Connecticut
Bachelor of Science – Justice Administration
Arizona State University, Tempe, Arizona
Associates Degree – General Studies and Emergency Medicine
Phoenix College, Phoenix, Arizona
Renal Dialysis Team Technician – California Certified
University of California San Francisco
Hemo-dialysis Patient Care Technician - California Certified
San Francisco General Hospital
Flight Physiology and Remote Field Medicine Program 300 hours
Good Samaritan Hospital/PMT
Certified Emergency Paramedic Program
Phoenix Memorial Hospital
Executive Coach Certification
American Society of Training Developers
Board of Directors
First Responder Behavioral Health Foundation
New England Academy of Theatre
Connecticut Dance Theater
Razor Theatre Troup, Founding Member, Tempe Arizona
Licenses and Certifications
Licensed Professional Clinical Counselor #13375
California Board of Behavioral Sciences
Mental Health Counselors License # LH 61064380
Washington State Department of Health
Licensed Professional Counselor # C6114
State of Oregon Board of Licensed Professional Counselors and Therapists
Licensed Professional Counselor LPC # 76867
Texas Behavioral Health Executive Council
EMDR Certified Therapist
EMDRIA – Eye Movement Desensitization and Reprocessing
School Counselor – Grades EC-12
Texas State Board for Educator Certification
Classroom Teacher – Special Education - Grades EC -12
Texas State Board for Educator Certification
Emergency Medical Technician #722732
Texas Department of Health Services
EMS -Instructor & Basic Coordinator #175407
Texas Department of Health Services
Advanced Cardiac Life Support & Pediatric Advanced Life Support
American Heart Association
Emergency Medical Technician
National Registry of Emergency Medical Technicians
Professional Experience
Clinical Program Director
2020 - Present
The First Responder Behavioral Health Institute
Licensed Professional Counselor & Clinical Director
2015 - Present
The Counseling Center of Texas – Dallas, Texas
Clinical Director – Crisis Response Team
2018 - 2022
The Farmersville Fire & Police Departments
EMS Coordinator - Rank EMS Captain
2015 - 2022
The Farmersville Fire Department
Positive Behavioral Support Program – Instructor / Facilitator
2016 - 2017
Highland Park Independent School District - Highland Park High School
School Counselor
2015 – 2016
Frisco Independent School District - Hunt Middle School
School Counselor
2013 – 2015
Little Elm Independent School District - Lakeside Middle School
Health Science Technology – Instructor – Coordinator / School Counselor
2011 – 2013
A+ Academy – Charter High School – Dallas, Texas
Brigandi Creative Services
1994 - Present
Connecticut, Texas, Washington, Oregon and California
Associate Faculty, Instructed credit courses for the Broadcast Communications / Arts & Humanities College
2001 – 2004
Middlesex Connecticut Community College, Middletown, Connecticut
Associate Faculty, Instructed credit courses for the Computer Information Systems degree program
1996 – 2001
Northwestern Connecticut Community College, Winsted, Connecticut
Middle School Technology Education Teacher
2001 – 2002
The Portland Middle School, Portland, Connecticut
Educational Technology Integration Specialist
1998 – 2000
Shepaug Valley Regional School District #12, Washington, Connecticut
Sr. Instructor, National Technology Training Team
Instructor Trainer, Train the Trainer Program, Engagement Coordinator, Project Manager
1995 – 1998
CompUSA Computer Education and Training Centers, New England
Hemo-Dialysis, Patient Care Technician – California certified
1989 - 1994
University of California San Francisco - Medical Center
ER Technician & CCU / ICU Technician
1983 – 1989
Thunderbird Samaritan Hospital – Glendale, Arizona
Flight Medic / ACLS Instructor
Transport Team: Neonatal Mobile Intensive Care Unit
1980 – 1982
Air Medical Transport – Phoenix, Arizona
EMT / IEMT / Paramedic / ACLS Instructor
Transport Team: Neonatal Mobile Intensive Care Unit
1982 – 1984
Associated Ambulance Service - Phoenix, Arizona
EMT / IEMT / Paramedic / Dispatcher
1977 – 1985
Phoenix AAA / Universal Ambulance Service
Portfolio
I've been involved in broadcast communications for over twenty-five years. I've taught photography, videography, editing and multimedia video production at the college level. Creatively, my focus has been in documentary filmmaking and educational programming. This portfolio is a culmination of many of my life's experiences and is not intended to solicit work as most of my creative time is allocated to my own projects. These days I shoot on a Sony A7 IV. However, many of these shots are done with an iPhone and my earlier professional work was shot on various JVC and Nikon series cameras.
Services
If you're looking for an executive level consultant who is experienced working with C-suite executives and senior organizational leaders to bring about consensus and organizational change, I may be the one who can work with your team to find solutions to your problems. I'm available to consult with potential clients in the following specializations.
Recommendations
Michael P. Sullivan
Chief of Police – City of Farmersville
Joseph Brigandi has been working with Farmersville Fire Rescue since 2014. Not only serving as a Firefighter, Emergency Medical Technician, and EMS Coordinator, but the department has also relied heavily on Joseph's ability and counsel in mitigating crisis intervention within and outside the department.

Through the years, Joseph would always seek ways to improve critical incident stress management within the department, as well as offer his services to neighboring agencies. Joseph certainly has a passion for serving and helping first responders in dealing and managing their mental health. You will not find another mental health professional, who has the integrity and honesty of Joseph Brigandi.
Dee Dee Sewell, LPC, SEP, NREMT-P
Integrative Somatic Trauma Resolution
There are many good mental health providers in the field but there are only a special few who can truly meet the needs of first responders. Joseph is one of these people and he does so brilliantly. Having been a paramedic myself for many years and the Critical Support Intervention Coordinator for Acadian Ambulance Service for over three decades, I've learned that nobody can truly "get" a medic like another medic.
Joseph has dedicated his life to helping first responders find a way to breathe, love and yes, even live, when sometimes that seems to be too hard. The emotional roller coaster life that medics, firefighters, and law enforcement experience can turn their hearts inside out. They live it, they love it, and it is their passion, yet it can crush them and destroy their family relationships. Joseph is good at helping people sort things out and finding a way to keep living. He helps people figure out how to leave the parts of yesterday behind that need to be left behind and that is not an easy task. I heard it said that "It's up to you to decide how much of yesterday you want to bring into today AND how much power you want to give it." Joseph and I share that message and many others with our clients often.
I am honored to call Joseph a friend and fellow Healer of Spirits.
Juan Phillip Mejias
Office of the Medical Director - Dallas Fire Rescue
I first heard Joseph speak at the National Association of EMS Physicians Texas annual conference in 2022 on mental health resources for first responders. It was refreshing to hear his expertise and ideas; mental health is a very important topic to first responders. There is a missing gap in care for first responders that needs to be filled. Joseph's experience and approach to building these programs and meeting the needs of first responders is essential in our professional ranks. I look forward to seeing his talks and I'm excited to see where his programs will go with their outreach.
Dr. Marques Stevenson
U.S. Navy Vet., Father, High School Football Coach, and Future Police Officer.
Joseph Brigandi is by far one of the most genuine and kind hearted people that I have come across in my life. He is always available for anyone who may be in need of a listening ear. Many times throughout our 2 years at Lamar University, I would receive a motivational text messages about how the struggles of life prepare us to be blessings to others in the future! It is without reservation that I recognize Brother Joseph Brigandi as a counselor and any other capacity that he wishes to serve! Thank you for all that you have done and continue to do for others!
Jeffrey Erickson
AVP Senior Technology Business Systems Consultant
Joseph joined the Farmersville Fire Department in Mid 2016 and what a wonderful difference he has made. He has organized, planned and taught some overdue and need EMS classes. With his unassuming down-to-earth style and his natural organization skills, he has revived the training program and he revitalized an old worn out firefighter training officer that was suffering from burn out. Joseph is a treasure to have on the fire department.
Sarah A. Bement, PHD
Adjunct Psychology professor AND Interpreter tutor for the Deaf at Northwestern Connecticut Community College
Joseph taught computer science classes at the college where I am employed.

I was fortunate enough to observe his skills as a professor. Joseph provided students with the information pertinent to the course work and anecdotal information that presented the material in real life situations.

Joseph also used humor and in class assignments to teach the information in a relaxed yet structued way. He would often walked around and observed the students' work, individually discussing with each student the strengths and ways to improve their assigments.
Debra Brigandi M.Ed LPC NCC SPHR CCP
Clinical Director, LPC, The Counseling Center of Texas
Joseph is a strong strategic thinker with expertise in change management, leadership alignment and development with industry expertise in manufacturing. We enjoyed working with Joseph because of his team leadership and project management skills, ability to conceptualize solutions to complex business issues, his collaborative approach, and skill with identifying and defining client needs. Joseph is a gifted communicator and was able to deliver customized leadership training programs that have had a lasting impact on our workforce.
John Snelling
Director of Technology at Indian Mountain School
I have worked with and learned from Joseph since 1999. He offers very sound advice which is based on a rock solid foundation of worldly experience. Joseph is asset to any company no matter what role he plays.
Contact
Location:
Joseph Brigandi
1400 Preston Road, 4th Floor
Plano, TX 75093
Call: